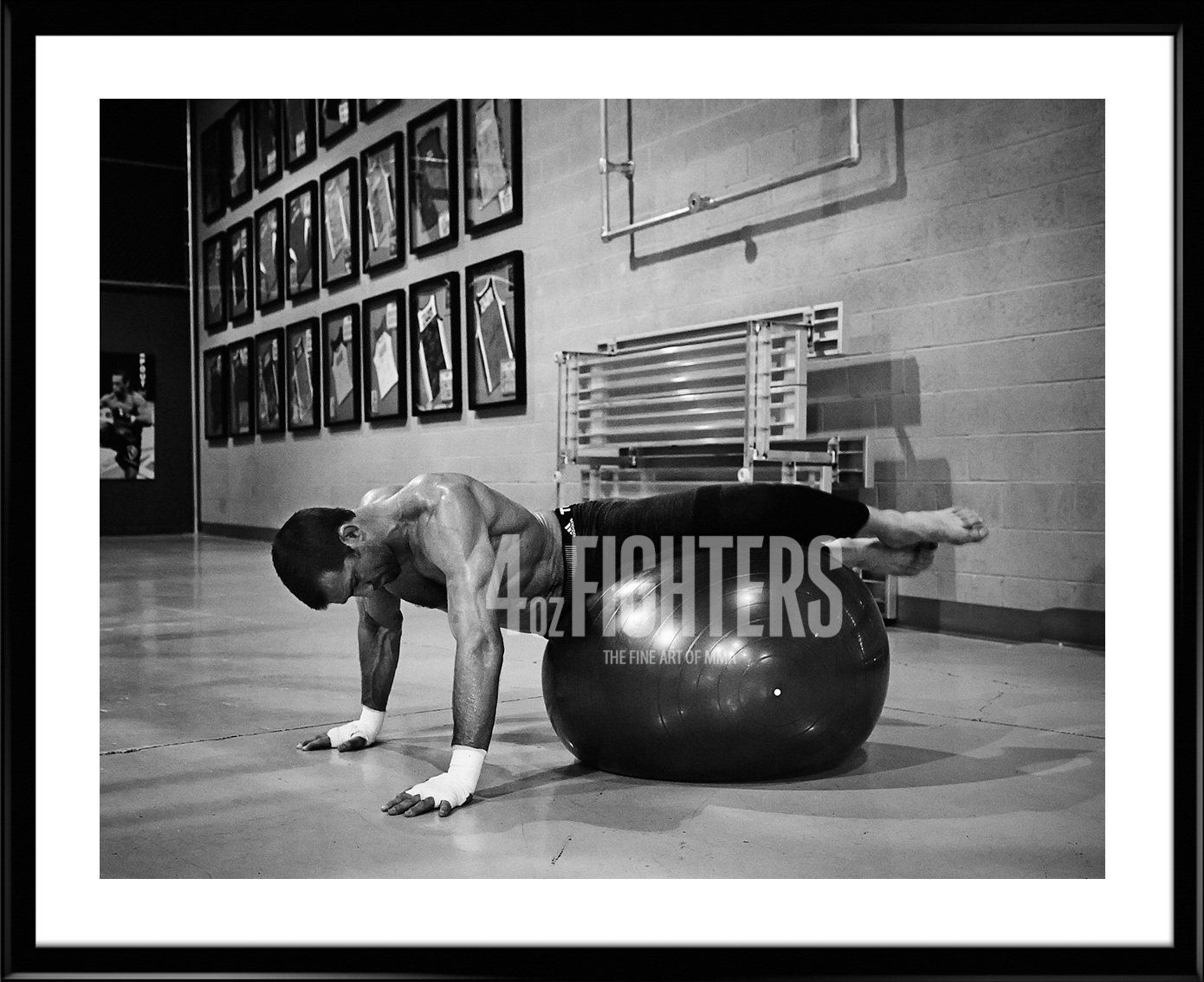 BALANCE
This photo was taken on December 8, 2015 in Las Vegas, Nevada at the TUF Gym
Luke Rockhold is pictured here cutting weight at the Ultimate Fighter Gym for his title fight against Chris Weidman fight at UFC 194 . Luke is a supreme athlete and his balance is second to none. From the skateboard, to the surfboard, to that viscios question mark Kick he throws with ease, balance is key. Here he is stretching and warming up his body in preparation to shadowbox and hit pads with his trainer Javier Mendez, before entering the dry sauna.
This is a Limited Edition Giclée on cotton fiber paper.
The photographer, Eric Williams, signed the artwork in the presence of a Notary Public.
EDITION SIZE IS LIMITED TO ONLY 10 PIECES.
The image Size is 20 x 24
Approximate framed size 25 3/4 x 29 3/4
$5,000